Malta's National Plant - the Maltese Rock Centaury
Cheirolophus crassifolius (MT: Widnet il-Bahar)
This sun-loving, cliff-hugging shrub is the queen of Maltese endemics. A palaeoendemic - having survived through the Ice Age, it is now confined to gracing the Southern facing cliffs. The species is classified as Critically Endangered (IUCN Red List). Protected species.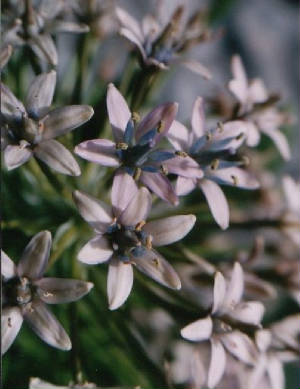 Sicilian Squill
Scilla sicula (MT: Ghansar Ikhal)
A sub-endemic found only in Malta, Sicily and Souther Italy. Unfortunately it is no longer as widespread as it used to be. Protected species.

Malta's National Tree - The Sandarac Gum Tree
Tetraclinis articulata (MT: Sigra ta' l-Gharghar)
This conifer is a rare sight, not just in Malta, but indeed worldwide (Malta, Southern Spain & Atlas Mountains).
Nature Trust
is working at re-creating a small Sandarac woodland at Wied Ghollieqa Nature Reserve. Protected Species.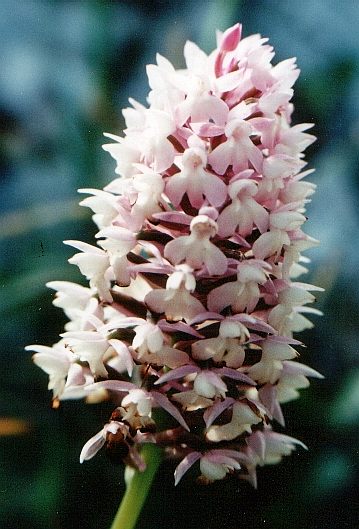 Maltese Pyramidal Orchid
Anacamptis urvilleana (MT: Orkida Piramidali ta' Malta)
Found only in the Maltese Islands, this endemic orchid with its delicate flowers is accustomed to living in harsh and dry garigue and steppe. Protected species.

Sea Squill
Urginea marittima (MT: Ghansar)
Delicate flowers bloom in summer and the tall stalks dot the landscape creating a beautiful sight.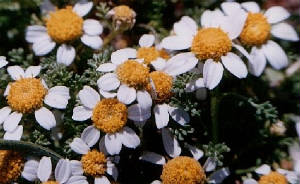 Maltese Sea Chamomile
Anthemis urvilleana (MT: Bebuna tal-Bahar)
Another endemic growing very low forming carpets of small flowers especially along coastal cliffs.